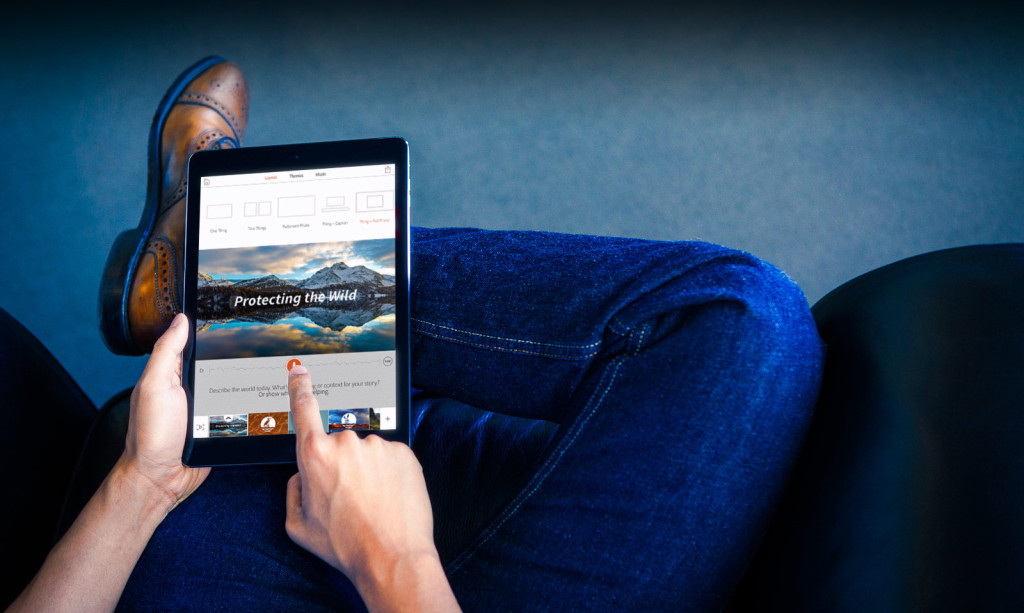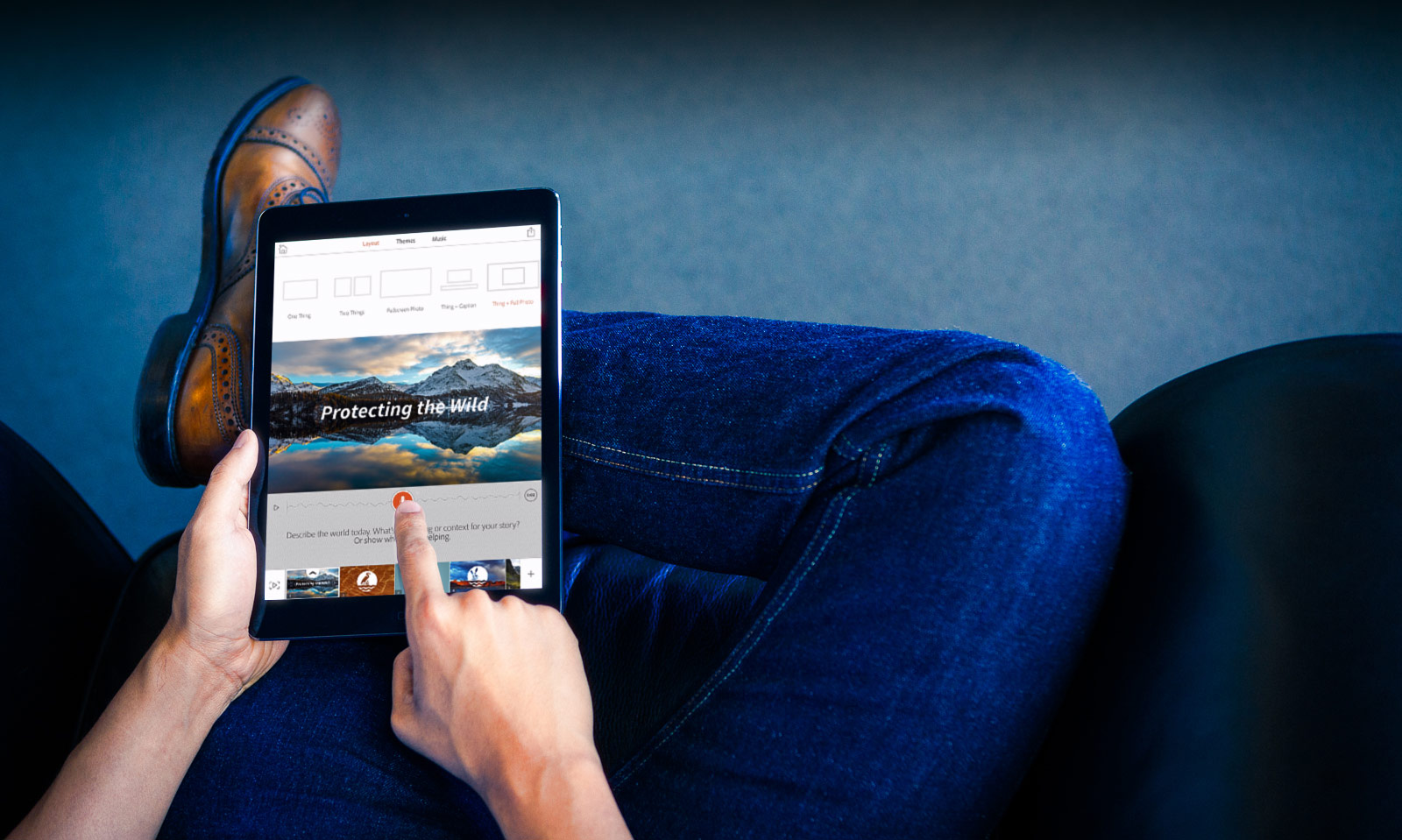 June 16, 2014
5 Cool Ways Your Church Can Use the New Adobe Voice App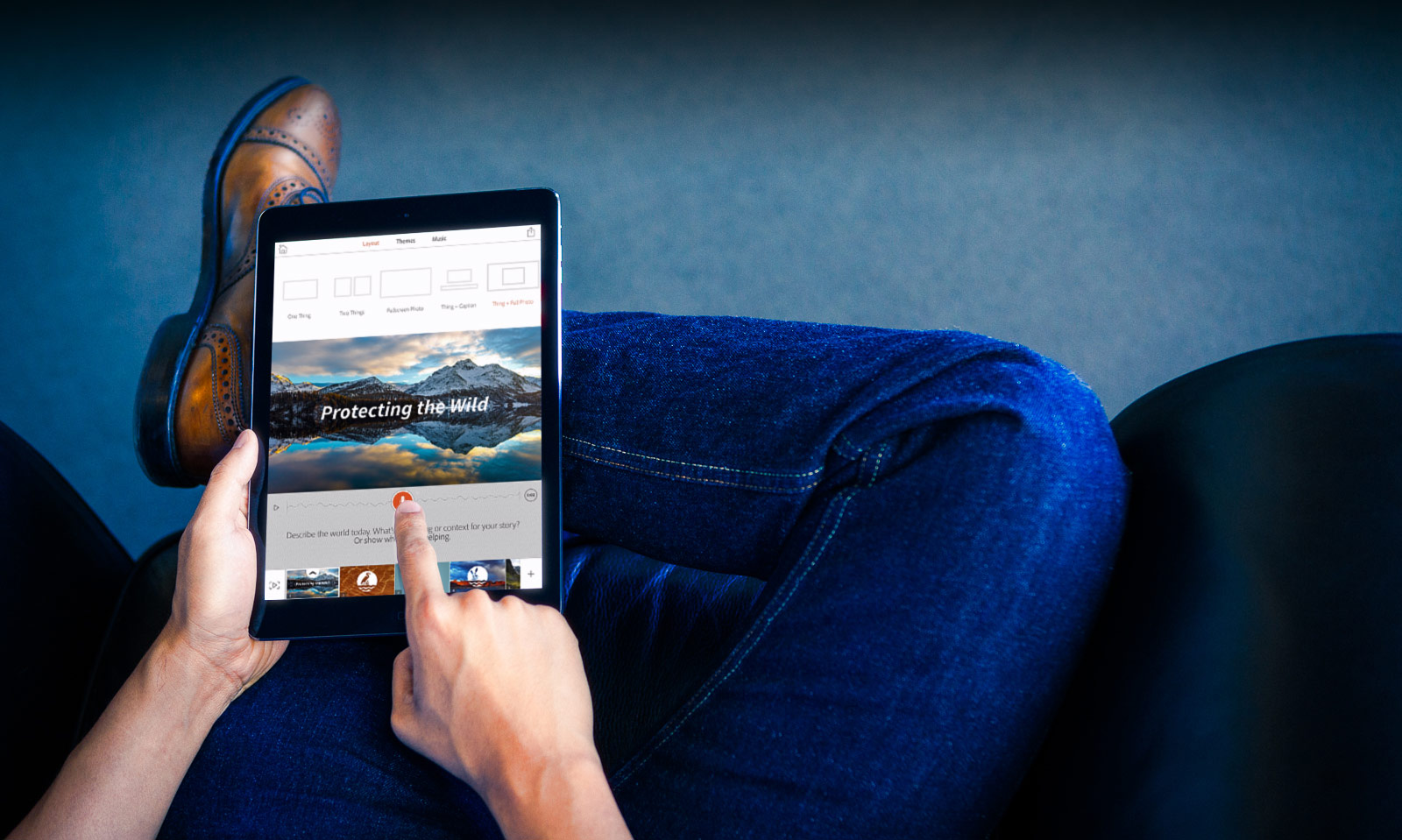 Online videos are not new to the internet. However, the large increase of people watching online videos in recent years has created a new avenue for expression for many people, businesses, and non-profit organizations. The concept of a video "going viral" is that a video becomes wildly popular and takes the internet by storm, especially on social media sites. Viral videos can receive over five million views in less than a week. That's a lot of people watching videos.  According to YouTube more than 6 billion hours of video are watched each month there, as well as over 1 billion visitors to the site each month. Nielsen reports that YouTube reaches more US adults ages 18 to 34 than any cable network.
With an audience as large as that, videos make an excellent way for churches to reach a very broad audience. Storytelling proved effective in Jesus' time and it is still extremely effective today. With the release of the Adobe Voice app, it makes creating and sharing videos easy and fun. This free app allows churches to share videos without a lot of required equipment, know-how, or time. Adobe Voice is simple to use requires no filming or graphics. In a very short time, you can have a professional looking video that you are able to post on many social media sites and elsewhere online. Adobe Voice offers photos, drawings, a variety of styles, and even a large selection of music, that you can use to create your video. Then you simply tap and record your message for each page. Once you are finished, you can view the final video before sharing it.
Adobe Voice can be used in many creative ways for your church. The videos can range from story videos to how-to videos. Here are five cool ways your church could make use of the app.
[divider]
Your Church's Story
Sharing the history or timeline of your church can be an interesting way to tell non-members about your church, but also remind members of happenings or events from the past. You can go through past newsletter or bulletins for inspiration about events to share. Any major church activities or changes can be recalled. Goals reached are a great part of the church history. However, you may want to avoid using many member's names. While it is appropriate to show appreciation, those names will most likely mean nothing to non-members or if the member moves away from the church.
Check out this great video created by my friend @pastorhudson from Calvary Baptist Church

[divider]
Video Bulletins
With Adobe Voice making it so quick and easy to create the videos, it is possible to make one in a very short time. This opens up the possibility of doing a weekly or monthly bulletins or announcements of church happenings to go along with your published one.  They can include worship service announcements, prayer requests, upcoming events, and any other announcements you would put into a bulletin. Many member may appreciate the ability to see the video online in advance to getting their paper bulletin. It is also a bonus for many that they could see it online from their devices while they are on the go. It is also a great way to keep in touch with those who are physically away from the church due to travel or military service.
[divider]
Sermon Intros and Summaries 
It isn't always possible for people to attend church services. Whether they be elderly, ill, working, or away, Adobe Voice allows you to share your sermon and message with those who could not make it. While it may be an abbreviated version of your message, it is still possible to deliver the finer points. Sharing the message from your sermon not only reaches members who could not attend, but can also act as a part of your outreach program. Your message can be heard by those who haven't attended your church yet, to inspire them to come and learn more. Members can also share the videos with those who they feel can be inspired by the message. Those who did attend the service may also wish to go back and revisit the message delivered at your service. This can create a video archive of services as well.
[divider]
Church Projects
Whether you are looking for volunteers, donations, or just to raise public awareness, creating a video about the project can help. Whatever the project may be, the video can share that cause with a large audience and bring a call to action at the end, asking for assistance in whatever way you need. This type of video is often used for sites such as Kickstarter and other crowdfunding sites. The idea is the same for your church projects, the video can inspire people to participate, donate, and share your project with others.[divider]
Testimonials
With this tool being free for the iPad, it is possible for many people to use it. Ask your members to create their own video testimonials. They can share their own story using Adobe Voice to share with other members and as a way to reach out to those outside the church. Offer times and a private space at the church for members who don't have iPads to use the church's. You can have one or two volunteers on hand to help members create their video. You can also ask members who do have iPads to donate their time to help other members create testimonials. Collecting links to the testimonials can allow your church to share them on your website, social media sites, and elsewhere. The links can also be listed in the church bulletin for others to view. This type of project can allow members to be involved and share their own story.
[divider]
The free Adobe Voice app is easily obtained from the iTunes store. Installing it and using it for your church is simple, but can be a valuable tool for helping you deliver your message to others. How simple? My 6 year old daughter created this one in 10 minutes with just a little help from Daddy:

Sharing the message of your church in today's world means reaching out to people where they are, and that often means online. Being creative and engaging through videos not only reaches more people, but your church video could be the next viral video on the web. It'
Have you tried Adobe Voice? What do you think so far?
[ois skin="FB Eguide Optin"]
Comments