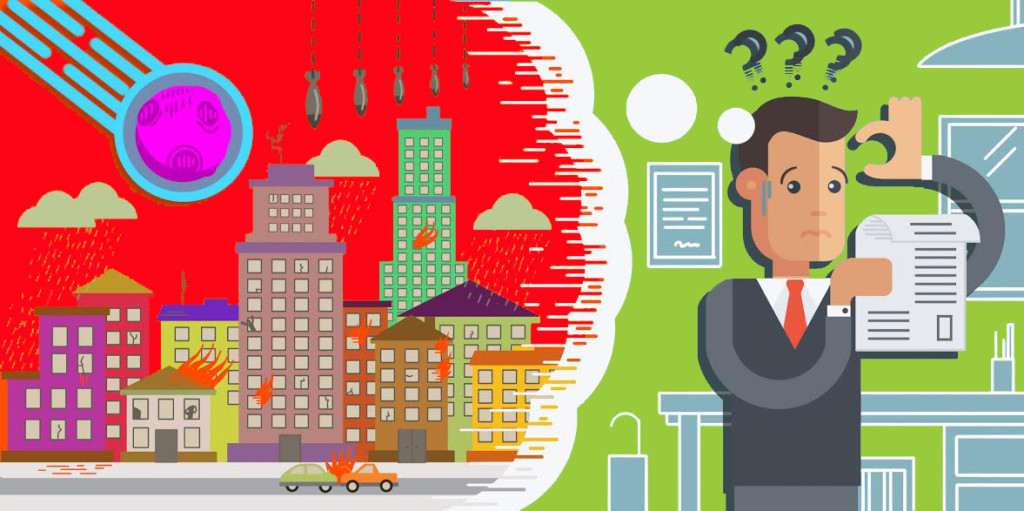 July 27, 2015
4 Reasons Why a Digital Strategy Is Necessary, even in Light of Current Events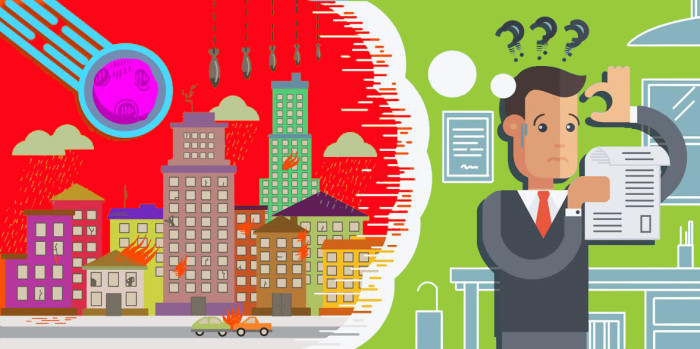 If you are paying attention to the news even a little bit, you have probably noticed that there is a lot going on in the world that Christians should be concerned about. All over the world, Christians are being persecuted and killed by anti-Christian governments and terrorist organizations. The war seems to be spreading everywhere. Anti-Christian philosophies seem to be dominating discussions. Issues like atheism and evolution are being discussed and promoted with a renewed intensity. Moral issues, like abortion and gay marriage, are dividing the country.
To many Christians, it seems like the End Times are upon us and that Second Coming of Jesus Christ is just around the corner. The question is how should churches and Christian ministries respond to these events.
Many church leaders want to respond by sharing the Gospel with as many people as they can. They are not interested in developing an online ministry, because it seems irrelevant in light of these events. In fact, they believe that churches should abandon expensive technologies and get back to the basics and purity of the Gospel message. Unfortunately, these good intentions are not necessarily the best strategy to reach as many people as possible. If churches really want to get back to the basics of spreading the Word of God to a global, mobile and social generation, then they are going to need to use technology.
Here are 4 reasons why an online ministry is necessary today, even in these apparent End of Times.
Spiritual Conversations are Happening Online
Many people today have religious questions. They are wondering about atheism, evolution, abortion, gay marriage, and many other moral issues. People are looking for answers in online forums like Facebook. Social media is filled with groups that discuss these issues. If your church or ministry abandons technology, it will not be able to be a part of these discussions. To participate, they need to get online.
Your Online Reputation Is Important to Millennials
Current generation of young adults does not really trust authority figures. They believe that many authorities do not have their best interests in mind and are just manipulating people for profits. If you act like a traditional church leader, these young people will write you off. They are looking for social authority. What does it mean? It means that they are looking for leaders who can engage in an authentic dialogue online. If you do not develop your social authority online, you will not win the hearts of the next generation for the Gospel. This means that your web presence needs to be dynamic, authentic and fresh. People need to see that you are serious and passionate about what you do. Then, they will respond.
People Expect Instant Gratification and Answers On Demand
We live in an on-demand world. When people want to watch a TV show, they don't want to wait for its scheduled time. Instead, they want to stream it on demand. It is the same way with their spiritual needs. If someone is thinking about their spiritual life at 2 a.m., then they are going to want to get online and be able to find answers. They are not going to want to wait until the weekend to hear a brilliant sermon on the issue. This doesn't mean you should cancel your weekend Services, but it does mean that you should make the content you create for your Service also available online, at all times..
You Need to Empower Your Congregation with Information and Answers to Share
Members of your congregation may want to share their faith, but they may need help with answers to their friends' spiritual questions. If you are addressing these questions on your blog, then you are giving your congregation resources that they can share with their friends.
It may or may not be the End Times! But even if it is, you should still develop an online ministry, if you want to grow your church and lead people to the Gospel. Online communication is important, especially among young adults. You should not downsize your online outreach. Instead, you should ramp it up, to reach even more people.
SEE ALSO: Your Ministry Needs an Online Home. Here's How to Build One!
Comments