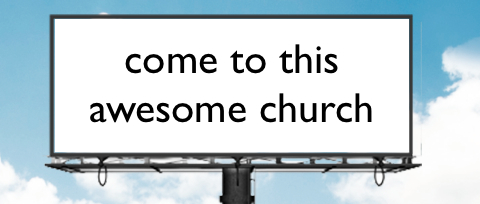 June 13, 2012
[Video] Church Marketing: It doesn't have to be so complicated
Church Marketing is always a difficult topic. Some of the real challenges include budget constraints, limited volunteer or paid staff, and the differences in culture between a church and a business.
Here at Symbiota, we believe that every Church regardless of budget, demographics, or culture can do effective 'marketing' using the tools available today and getting rid of wasteful spending on marketing that is no longer effective.
On Monday June 11th at 1PM we conducted an educational Webinar in conjunction with Chip Dizard from Web Video Chefs .
Over 100 pastors, ministry leaders and volunteers joined us for this event to learn more about church 'marketing' strategies and tools to help them be more effective using social media, video, email, and mobile marketing.
Check out the video recording below of the Webinar and let us know your thoughts. You can also follow the hashtag #digialpastor on twitter for notes from attendees.
[vimeo height="450″ width="900″]http://vimeo.com/43978460[/vimeo]
Here are 5 key takeways from the webinar:
[list type="check"]
Use communication mediums to tell stories and start conversations vs only events and announcements.

Video can be a powerful and yet relatively simple way to communicate your message.

Tools like Buffer and Hootsuite can be helpful in being more effective while wasting less time on social media.

Mobile marketing is the most effective communication for churches with a 98% open rate. (5X-10X more than Email and Social Media).

Integrate Blogging, Social Media, Email, Video, and Mobile Marketing for maximum impact.
[/list]
Question: What is one tool or idea from the webinar that you plan to implement immediately with your church?
Comments